Welcome to the HNR+ResHist Conference 2021!
The conference "Historical Networks – Réseaux Historiques – Historische Netzwerke" co-organised by the Historical Network Research group and Réseaux et Histoire will take place from Wednesday, June 30th until Friday, July 2nd, 2021. The conference will run over three days and the programme is now online!
Due to the continued uncertainties in the course of the Covid19 pandemic, we have decided to make the conference a virtual event. We are working on providing the best experience possible for all participants and will update you soon.
Registration for the conference and the workshops is now open. The registration deadline is 23 June (23:30 pm CEST).
Unfortunately, the workshops are completely booked out. For those who won't be able to join, we will post the videos of the workshops on the HNR YouTube Channel after the conference.
We look forward to welcoming you!
The Historical Networks – Réseaux Historiques – Historische Netzwerke 2021 Organisers:
Laurent Beauguitte (CNRS | Paris)
Aline Deicke (Academy of Sciences and Literature | Mainz)
Marten Düring (University of Luxembourg)
Antonio Fiscarelli (University of Luxembourg)
Claire Lemercier (CNRS | Paris)
Ingeborg van Vugt (University of Utrecht)
Do you have questions, suggestions, or notes regarding the conference? Drop us a line at conference@historicalnetworkresearch.org or tweet us at @hnr_org: #HNRResHist2021!
The C²DH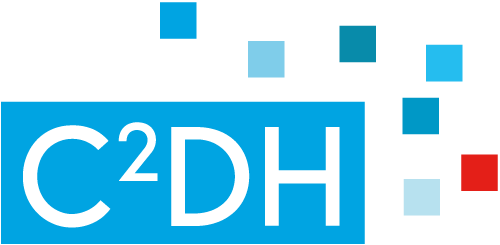 The conference is supported by the Luxembourg Centre for Contemporary and Digital History (C²DH). The C²DH is the University of Luxembourg's third interdisciplinary research centre, focusing on high-quality research, analysis and public dissemination in the field of contemporary Luxembourgish and European history. It promotes an interdisciplinary approach with a particular focus on new digital methods and tools for historical research and teaching.
Timeline